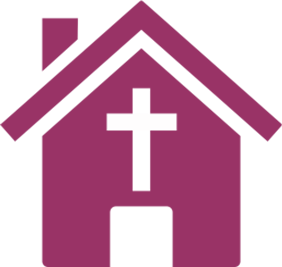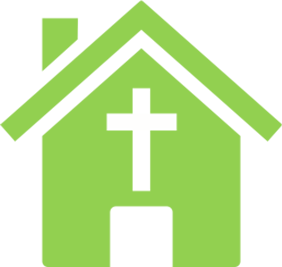 Deacons and pastors serving and interested in serving a 6261 Ministry Community will participate in a Gaining Strength Cohort, facilitated by Rev. Doug Hill.
The cohort has 2 in-person retreats per year along with 2 Zoom meetings per year.
Cohort members will learn from one another and build lasting relationships as they embark on this journey.
Rev. Doug Hill is a leader in the anchor church model and deeply understands the important of culture for any organization - especially the church community - and will share how to make such transformation happen.
The cohort receives resources for guiding the 6261 Ministry Community in articulating its core values, mission, and ministry focus.
Deacons and pastors serving a 6261 Ministry Community should have several of the following characteristics:
Spiritually grounded and rooted in Scripture
Strong sense of collegiality and willingness to share authority 
Supportive of lay ministers, with capacity to mentor and supervise them
Emphasizes and leads ministry in the community, outside church walls
Creative, adaptable, visionary, open to new things; outside-the-box thinker who sees the big picture
Open to feedback and failure; not set back when ideas don't work perfectly the first try
Humble; willing to experience transformation by the Spirit and in encounters with others
Good time management skills - ability to track schedules, worships, events, needs of the 6
Strong interpersonal and communication skills
Experience leading ministry group/site in cultural, structural transformation – or willingness to learn and be coached
Ability to lead, design, coordinate vibrant and authentic worship, including preaching
Demonstrates self-awareness of gifts and limitations and is committed to ongoing growth
Ability to help congregations process conflict, grief, anxiety, and a sense of the unknown
Read More
The NEPA Synod expects the following of its pastors and deacons serving 6261 Ministry Communities:
Fully and actively participates in the Gaining Strength Cohort, incorporating learnings and utilizing tools to enable cultural transformation of the 6261 Ministry Community.
Works collegially with other members of the 6261 Ministry Community's staff (pastors, deacons, lay ministers) and leads decision-making with a consensus model amongst staff.
Does not prioritize or favor any one particular congregation of the 6261 Ministry Community and diligently works to develop relationships across all 6 congregations.
In partnership with staff, leads and engages the 6261 Ministry Community to define its ministry vision and embeddedness within the surrounding community for shared ministry.
Serves as a supervisor for lay ministers by accompanying lay ministers on their vocational journey. Provides time for training, discernment, and feedback to lay leaders.  Attends LLM program retreats when requested.
Practices self-awareness and continued personal and vocational growth. Willing to take personality assessments, such as the Enneagram, for staff development.
Attends weekly staff meetings and weekly staff coaching sessions.
Attends Synod Assemblies, Bishop's Conferences, First Call Theological Education
Maintains good and appropriate boundaries. Completes Boundary Training at least every 3 years and attends Racial Justice Training at least every 3 years.
Completes continuing education for ongoing leadership and theological development.
Works to integrate technology, where needed and appropriate.
Manages conflict and handles toxic behaviors appropriately.
Read More