Generosity Extravaganza 2024: Tools For Today
Sponsored by the Southeastern and Northeastern Pennsylvania synods
January 20, 2024
8:30 am to 3:45 pm
Trinity Lutheran Church
1000 W. Main Street, Lansdale, PA 19446
Cost is $40 per person* | NEPA/SEPA Seminarians and first-call pastors attend free
Our 2024 Generosity Extravaganza — "Tools for Today" — recognizes that congregations are looking for practical, usable ideas and programs to help them develop a culture of generosity.
Join us on Saturday, January 20, 2024, at Trinity Lutheran Church in Lansdale. You will learn usable ideas and programs to help develop a culture of generosity in your congregation.
Keynote speaker – Grace Duddy Pomroy on creating Alternative Funding Methods for congregations.
Workshop leaders include Doug Powe, Marianne Brock, Philip Krey, Clyde Walter, Andrea Walker, Micah Krey, Tim Brown, and Carolyn Wilt.
See the full list of workshops below.
Keynote:
Funding Forward – Grace Duddy Pomroy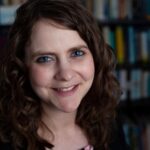 Congregations across the country are realizing that the "Sunday morning offering" may not be enough to sustain their mission. Join Grace Pomroy, Director of the Stewardship Leaders Program at Luther Seminary, to learn about alternative financial models for ministry. Over the last year, Grace has spent time researching over a hundred congregations who have found more financially sustainable models for ministry that are deeply integrated with God's mission for their congregation. These models include specific tools like repurposing church property, social enterprise, impact investing, grants, and more. Together, we'll explore how God might be calling your congregation to use its resources to fulfill its mission in new ways.